Searching For Aluminum Fabricator and seller in Lagos Nigeria??
Chinvicks Integrated Concepts is one of the largest aluminium profile distributor and Fabricator
in Nigeria with our office at the
center of aluminum village Lagos.
Best Aluminum Fabricator
Are you in search of an aluminum fabricator in Nigeria? We have our head office in Lagos with branches spanning across the many states of the federation, we import, sell, fabricate and install aluminum profile in all part of Nigeria. Our reputation exceeds us!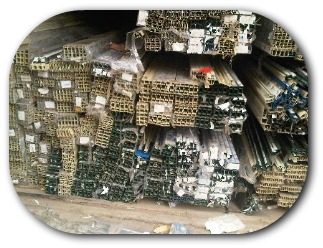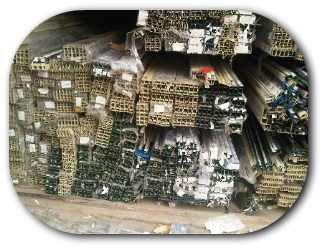 Types of Aluminum Windows
There are different kinds of aluminum windows that are popularly used in Nigeria, we have the sliding windows which is the most popular type of aluminum windows in Nigeria, it is every day sliding window you see at your windows.
It is very nice and affordable.
The second is the simple casement windows, here is the images below; they are this kind of windows that has the resemblance of a flush door
you push out to open and pull in to close (this is more sophisticated and costly window)
used mostly in private houses or government offices.
Then we also have a complex casement window that comes with inner net
(this is very nice also for private buildings).
If you are looking for Aluminum seller, distributor or fabrication in Lagos Nigeria,
contact Chinvicks Integrated Concepts immediately
we deliver on the promise, we deliver in time.
We have executed so many different contracts in
Nigeria and we would be happy to work until you are satisfied.
Contact company admin on 08035051468, 08157668217, 07041697128.
There are a variety of windows you can choose from, we have (like I have stated above) sliding windows, casement windows
shine windows, net windows.
We have decided to focus only on four aspects of Alluminium fabrication which includes
Fabrication of Windows of all type and sizes
Fabrication of doors of all kinds (including Swing doors) used in companies and restaurants
Showcases of all kind (both the simple and complex showcases for boutiques)
Partition (usually for partitioning offices
How We Work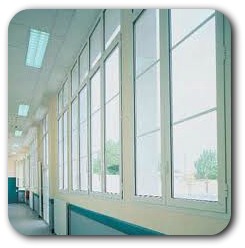 You can choose to phone in your order (place a call to our office in Aluminum village, tell us what you want the
kind of window, sizes, preferred color and we would email you our quotation) or simply drive into aluminum village for sightseeing and proper bargaining.
After that we commence with your work and deliver at an agreed time (depending on agreement)
We have formed a habit to deliver before the agreed time.
Contacts us using the details below.
Our Aluminum Shops
We also deal on the sales of different kinds of aluminums profiles ranging from casement materials, to sliding; interlock, lock-style, top, bottom. all kinds of Aluminum profiles
We have three sales outlets at the aluminum village
The head office is located at block B shop 5 deebo plaza alluminium Village
The second shop is located at BB11 Alero shopping complex, beside gholus close Aluminum village dopemu.
Visit that above shops in the aluminum village to commence with your aluminum job immediately.
At Chinviks Integrated Concepts we are dedicated to serving your aluminum needs till you are satisfied,
we deliver on the promise and definitely would continue to do so.
Hotlines : 08030722721.