Living in Nigeria is becoming fun by every passing day, there are lots of good things about the Nigeria environment.
Whether you are a traveler looking to spend the next years in Nigeria or you are just being curious about what it takes to live in Nigeria, the roads, the transportation system, the government, Nigeria People, The foods,
The traveler's map or whatever you want to see things about Nigeria, we got them all.
Do you have a specific question about life in Nigeria or you have lived in Nigeria and probably looking for an opportunity to share your experience we have an excellent tool where you can Ask Nigerians or share your ideas.
You can even Talk To Nigerians if you have specific instruction
or information/advice for the country Nigeria
I want to show you around the country Nigeria, then tell you how easy it is to move to Nigeria if you are thinking of doing that, first let's start from great sights
Nigeria beaches

Over the years Nigeria beaches have been redesigned and redecorated to the people's heart felt desire. They have been transformed from ordinary sea coast to great sights.
I was in Lagos Lekki beach with my family on Easter Sunday and I felt like buying a beach house, Seriously, I was thinking of that. With the ship stuck in the center of the sea, the water splashing and severe rumbling have ensued.
In the meantime, there are several beautiful beaches in Nigeria, I personally like sitting under the tall coconut trees but that's when the cocoa-nut is not already matured and ready to fall. Here is more on Nigeria Beaches
Relocating to Nigeria

Are you thinking of living in Nigeria, relocating to Nigeria? This is easy to do, You need to acquire the right document from Nigerian embassies around the world, then we can talk about your accommodation.
If you are thinking of buying a house In Nigeria, wanting to come over with your families or you are just thinking about something like a 6-month visa trip to Naija Contact Us we would do a great job about accommodation, to your maximum satisfaction.
Accommodation in Nigeria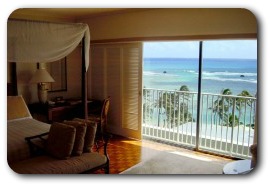 Room In Nigeria Good accommodation in Nigeria is not quite easy to find but if you have the right agent and people, it could be done. Whether you are looking to buy a house or you are hoping to rent a home, it is all possible.
Whether you are thinking about a bungalow or a simple 1 bedroom flat there is hope. You can even rent a home or buy a house on the beach and river banks, how fascinating that would be.
The People of Nigeria

Are you worried about the Nigerian communities or not really sure how hospitable the people are, well I assure you we are very good in exchanging pleasantries and making friends.
Whether you are a foreigner hoping to know more about Nigerian people or you have no intention of visiting – may be curiosity got the better part of you, it's is OK.
Nigerian people are the best friends you can ever make and living in Nigeria becomes easier and better when you relate with the people.
Cheap Flights in Nigeria
We have very cheap flights in Nigeria, whether you are moving from Port-Harcourt to Lagos or Lagos to Abuja, wherever you are headed, you can get a cheap flight. you could get a cheap and affordable seat on the first-class cabin, how nice that would be.
We hope to provide more accurate information about the cheapest airline operators in Nigeria.
Here is one of such firms that assist you with
Cheap Nigerian Flights
All that being said, the main aim of this website is to provide accurate and useful information about Nigeria to Nigerians and the world at large to make living in Nigeria simple and fun.
And that can only be achieved with your maximum support, how? you can help make the site complete by adding your comment below.
Here isLegal Help for Business
If you are looking to set up a business in Nigeria, this is definitely a great place to start.
More information about
Religion in Nigeria
More on – Nigeria Clothing
A fascinating article on –
Foods Eaten in Nigeria
Back to Facts About Nigeria Homepage – Living in Nigeria